The VISION behind Deep Forest Art Land
Deep Forest Art Land exists to give everyone access to unleash their own creative potential through the combination of art and the Central- and Western Jutland nature.
Deep Forest Art Land proceed on the theory that an interaction between art and nature can unleash our creative potential, make us more open and responsive, and thereby, make us able to engage in new challenges. In Deep Forest Art, you'll learn something new about yourself in the meeting with art and nature.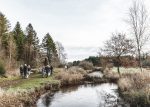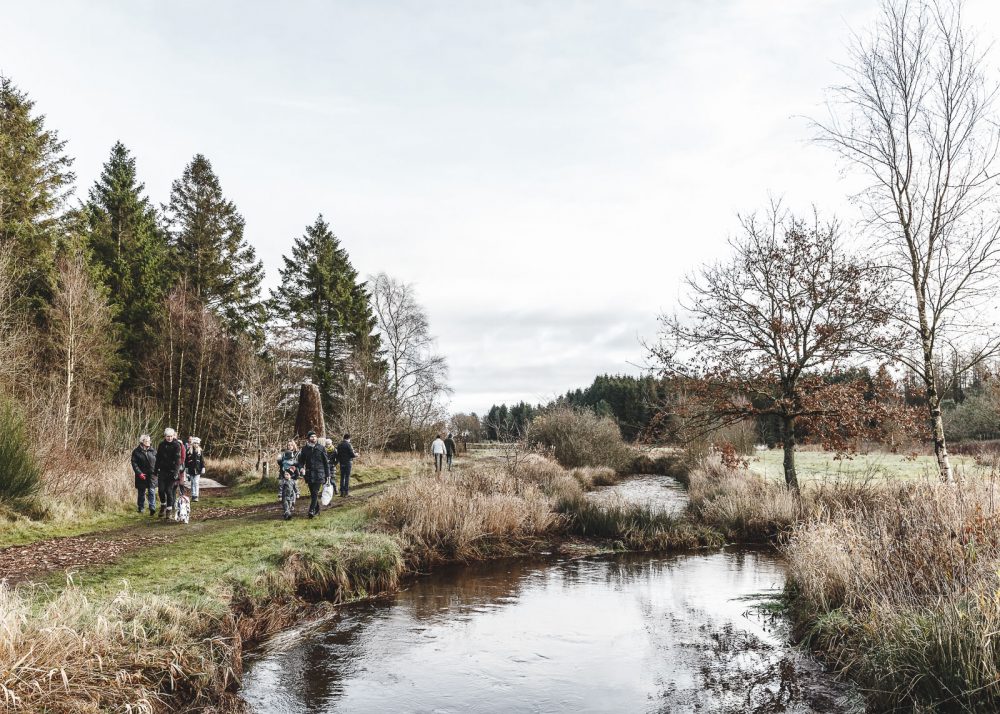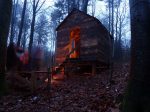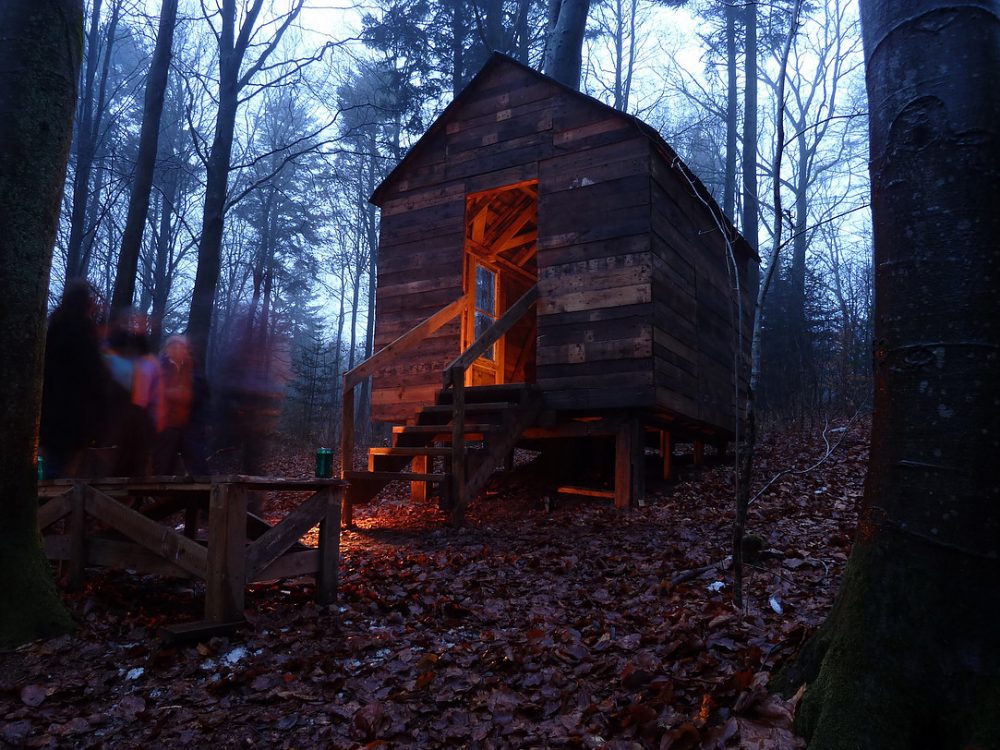 Cabin in the Woods by Anna Bak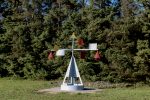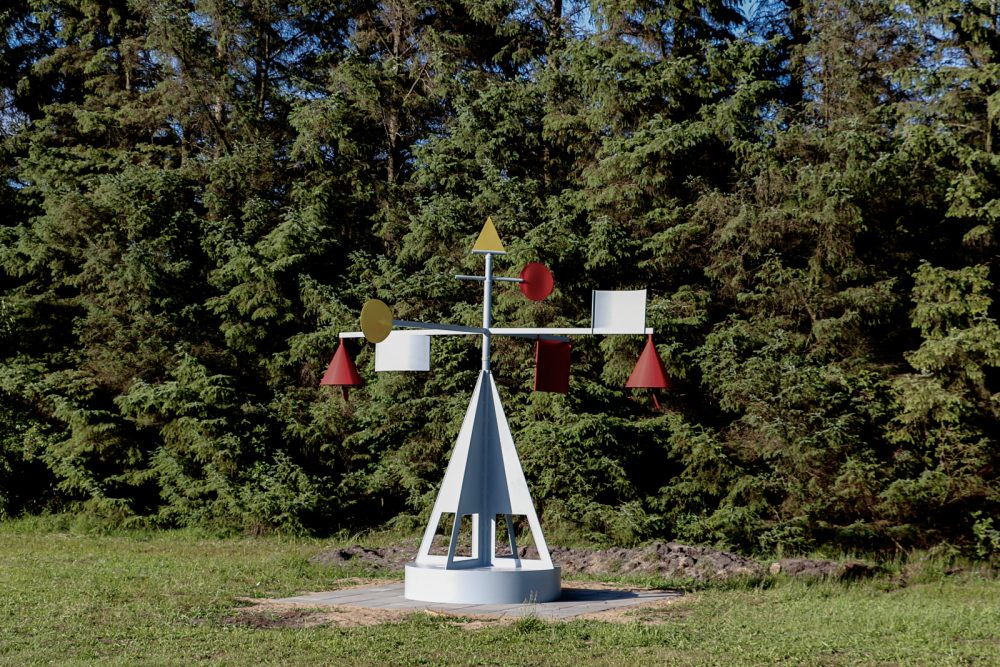 Vindspejlet by Ragnhild May and Ea Borre
The STORY behind Deep Forest Art Land
Deep Forest Art Land was created in 2010 by visual artists René Schmidt and Søren Taaning under the name Skovsnogen (i.e. forest snake). The park began as a development projekt by The Outdoor Council, The Danish Foundation for Culture and Sports Facilities and more, and the concept was "Naturrum" (i.e. nature setting). The project aimed to create new users of nature from social groups that usually do not visit parks and forests. The park quickly showed great potential, especially in the number of visitors, and today, we are visited by more than 25.000 people annually.
Deep Forest Art began at the local level as a private-public partnership. From the beginning, we have been anchored in the local community through a partnership about the upkeep of the park. The partnerships consists of local businesses, associations and not least volunteers from Karstoft and Skarrild. Among other things, the local civic associations are always ready to lend a hand in connection with events and activities in the forest. In turn the local community uses Deep Forest Art Land to promote their towns – both online and on the town sign,
In 2016, Deep Forest Art Land became a self-governing institution and a cultural institution under Herning Municipality. Same year, The Bikuben Foundation granted funds for a four-year development project which will further develop the work with young, artistic talents as well as develop the social potential.