Katja Løgstrup-Hansen
(f. 1983)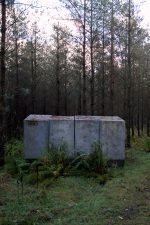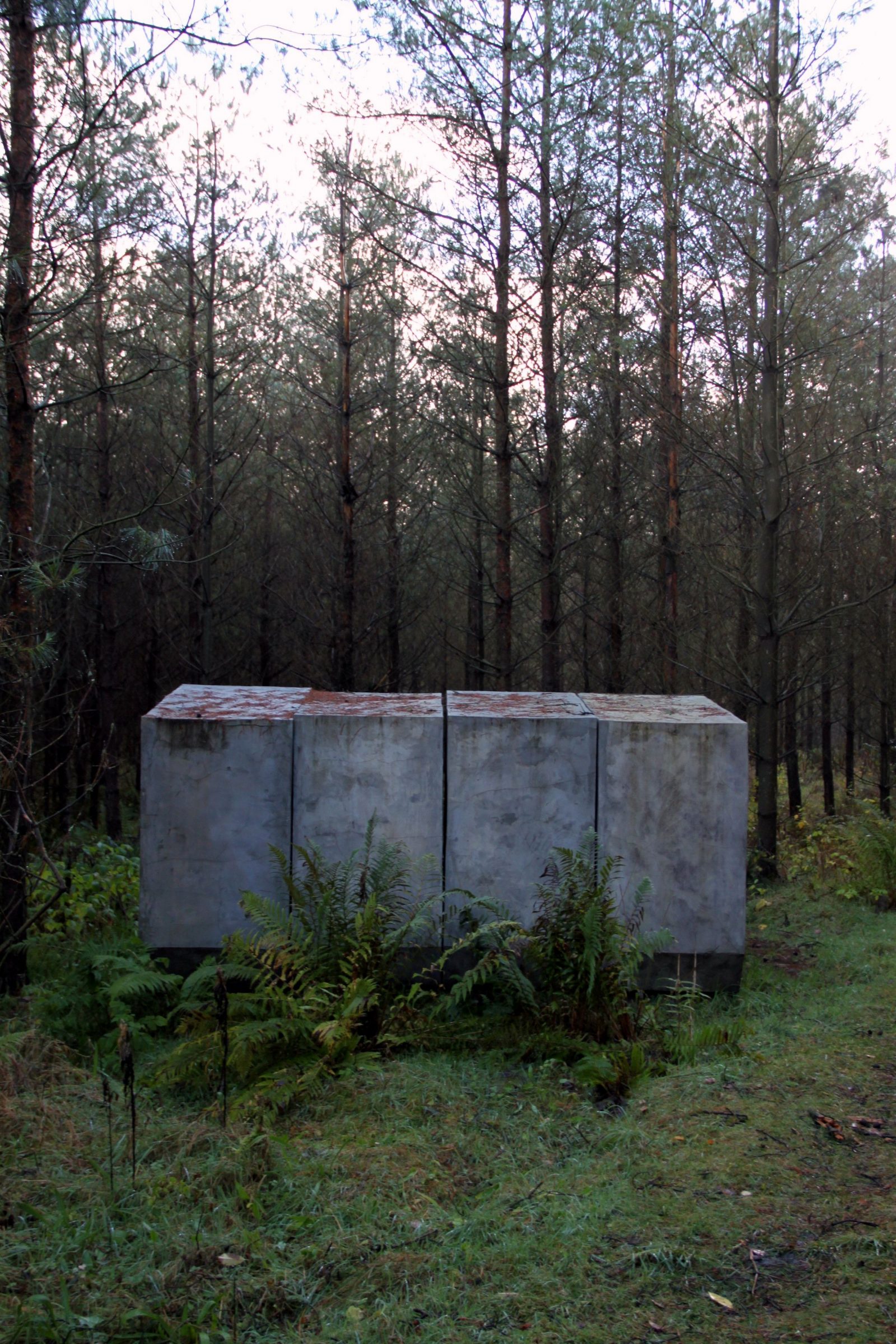 Monetary monument
The sculpture "Monetary Monument" is thought to be a pseudomonument based on a building from Lindøværftet (Painthall East).
It imitates both the great utopia and the collapse of the utopia.
Parallel, it is exemplified with the breakdown of the monumental-sculpture i Eastern Europe, and form a Danish perspective modernism's aesthetic collaboration with large-scale industry and a production machinery, which is disappearing.
As in "Gruta's Park" in Lithuania, where a private contactor have set up a series of monuments from the Soviet era, I have set up Painthall East as a monument in the forest. I want to question what will happen to the remains of the buildings of the industry in modern Denmark, as the industry is moved overseas.
The old industry buildings can either become creative powerhouses like Carlsberg, or be moved to a churchyard - perhaps in a forest.
Title: Monetary monument, Painthall East, Lindøværftet
Material: Concrete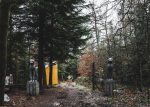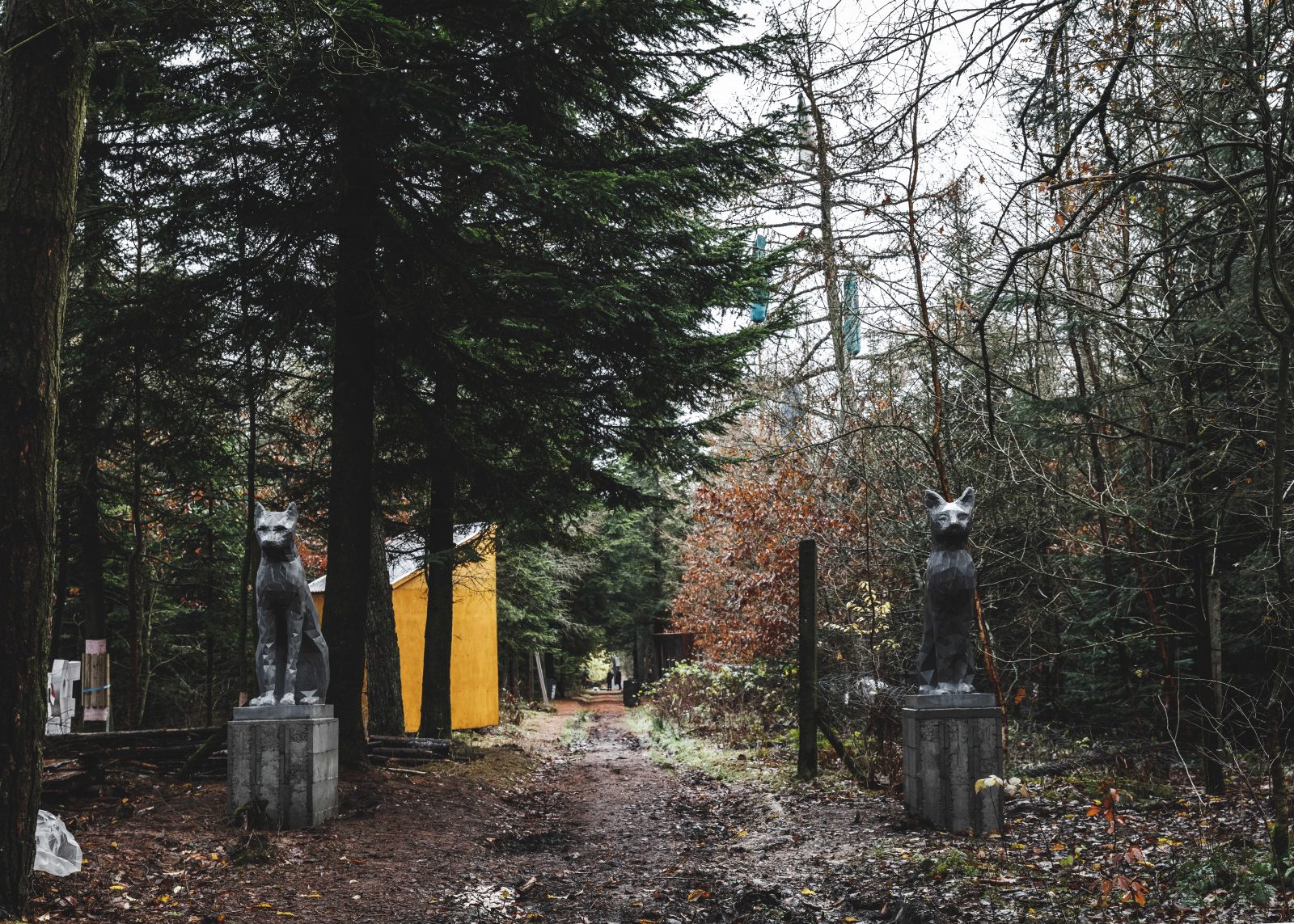 Kattegate
Title: Kattegate
Year: 2017
Materials: Beton
Info om kunstner
Katja Løgstrup-Hansen er uddannet fra Det Kongelige Danske Kunstakademi i 2012. Hun er kendt for at arbejde med blandt andet skulptur, tegning, grafik og strikkede vægophæng. Hendes inspiration kommer fra forskellige sammenhænge og sammenbrud inden for felter som ideologi, økonomi, monumentarkitektur, utopi og litteratur.