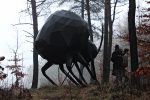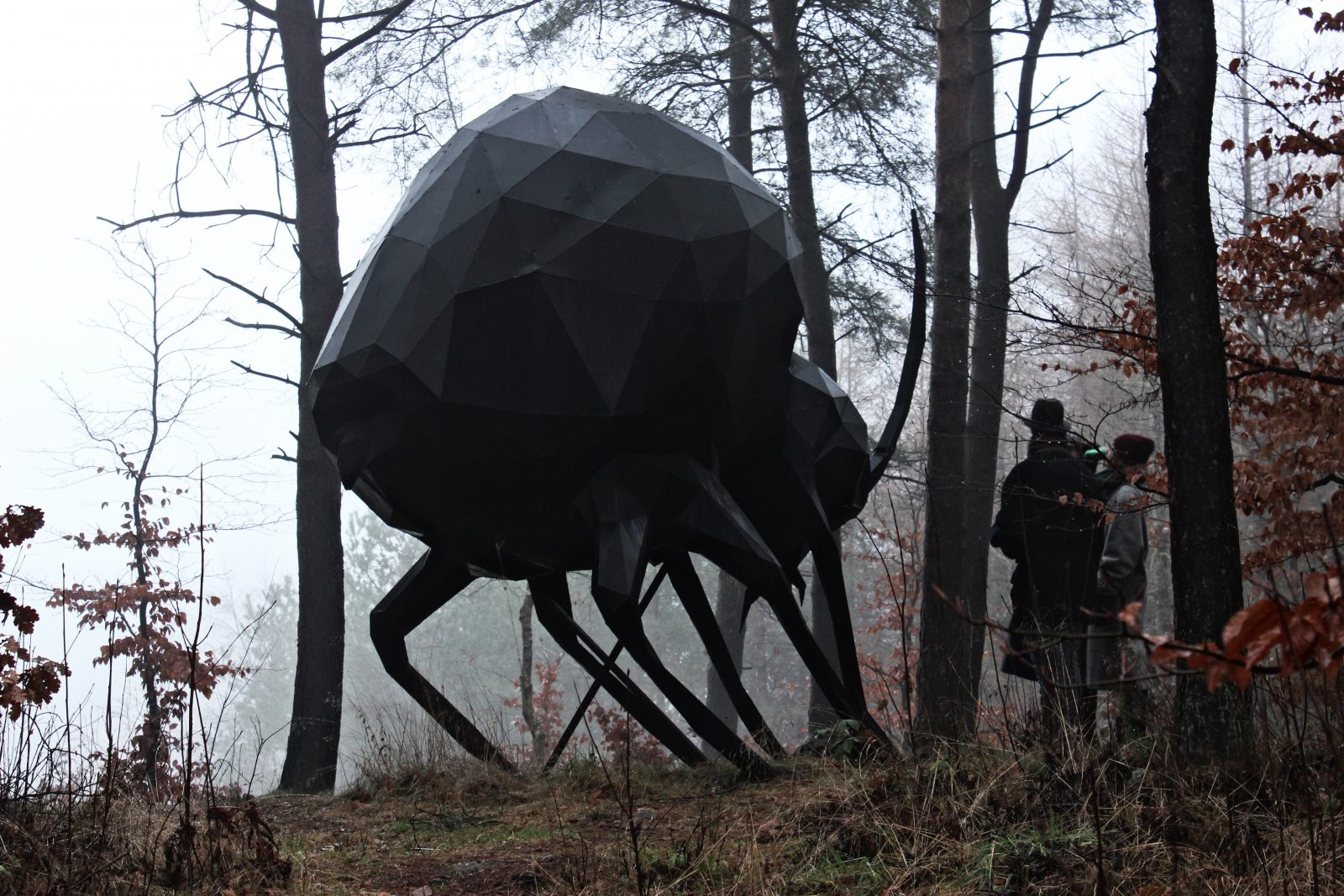 Giant Beetle
Giant Beetle is located in the Southern part of Deep Forest Art Land. It is 3,5 meters tall and comprised of 1089 metal triangles welded together.
Title: Giant Beetle
Year: 2011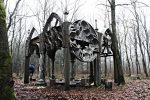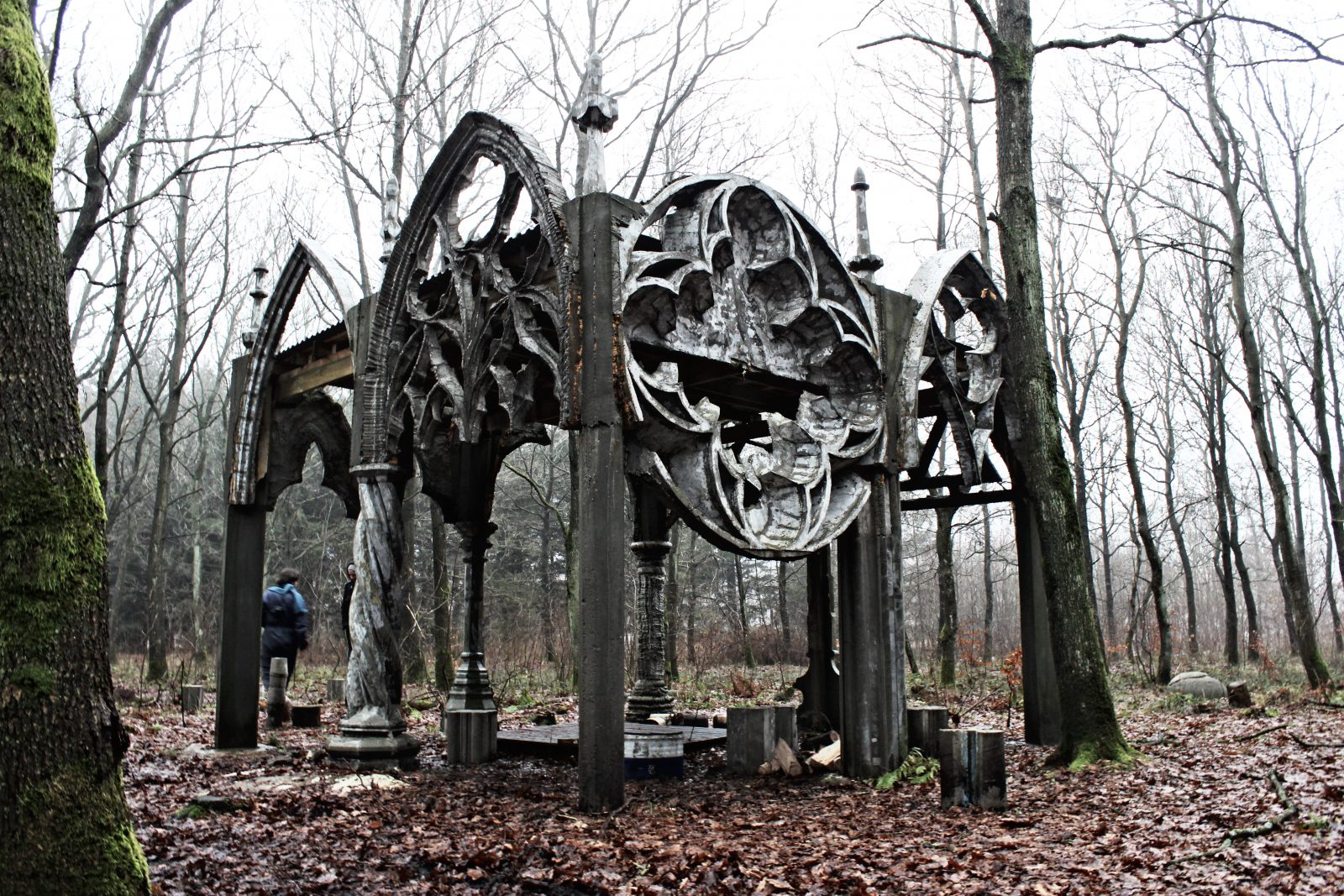 The Gothic Shed
The Gothic Shed is cast on-site in concret. Its placement in a small clearing of the oakforest as well as its visual interaction with the tall and slender oaktrees create a special atmosphere. .
Title: The Gothic Shed
Year: 2012
Materials: Concrete
Info om kunstner
René Schmidt er en dansk billedkunstner, bosat i Viborg. Han er uddannet fra Det Kongelige Danske Kunstakademi i 2000. René Schmidt var sammen med Søren Taaning en af skaberne bag Deep Forest Art Land, og i dag er han sammen med Taaning en del af stedets kunstneriske ledelse.